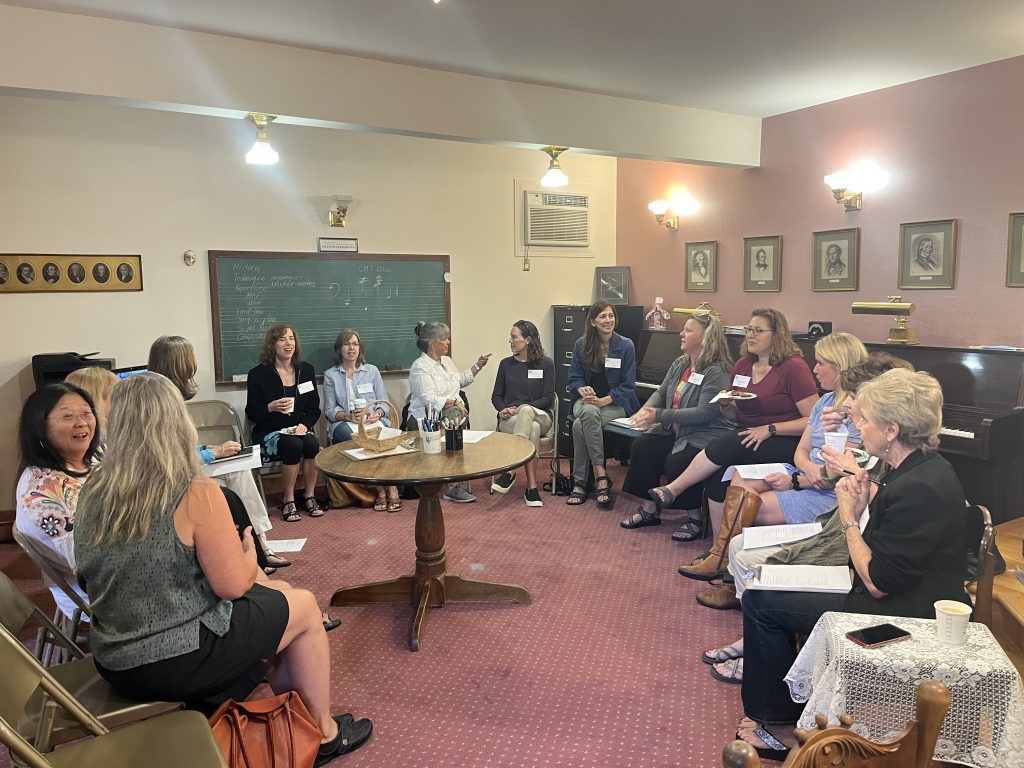 Meeting Days for 2022-2023:
Meeting Day: 3rd Friday of the Month
General meeting time: 9:00am
Program time: 10:00am
Meeting location: Various teacher's studios
Monthly meetings and programs provide a chance to share ideas and teaching tips with our colleagues, learn from regional and nationally recognized presenters, and continually develop as instructors and performers. We meet on the third Friday of each month. If you're a music teacher who hasn't yet joined BAMTA, we invite you to come to a meeting and check us out!
September 16
– Studio of Carol Wickham-Revier, Lafayette
Program: Meet and Greet
October 21
– Studio of Jill Ice, Frederick
Program: Sharing of "Easy, Sounds Hard" music for students of all levels
November
– No meeting, but LOTS of Multiple Piano Festival stuff for anyone involved in that event.
December 16
– Studio of Anne Laird, Longmont
Program: Potluck BRUNCH, 9:00-11:00am
January 20
– Studio of Anne Laird, Longmont
Program: Book discussion selected and chaired by Anne Laird
February 17
– Studio of Amy Watt, Superior
Program: CU Professor Jennifer Hayghe on a topic TBD
March 17
– Location TBD
Program: Brenna Berman will educate us on the Taubman Technique.
April 21
– Studio of Martha Thompson
Program: TBD
May 19
– Studio of Carol Wickham-Revier, Lafayette
Program: Unveiling of 2023 Multiple Piano Festival Repertoire
Photos from meeting on September 16 2022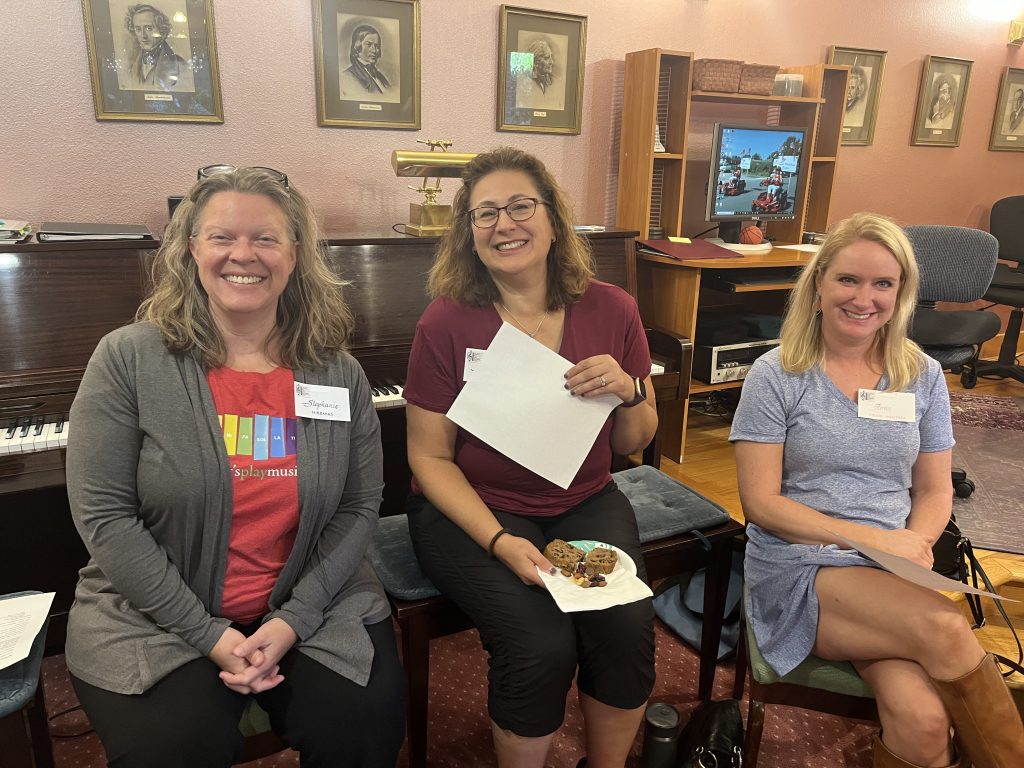 Past programs: