Piano
Boulder
williehmmnd@gmail.com, 307-220-1841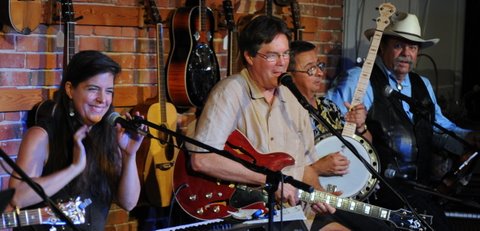 Willie has been teaching in the Boulder area since '92. She takes a traditional, classical approach and mixes it with jazz, composition and improvisation. She imparts all of this through a well structured and thought-out program combined with the musical goals and aspects her students enjoy most.
She loves teaching all ages (5 to 120), and particularly enjoys levels: beginning through intermediate-advanced. Her strengths are in keeping kids and adults connected to the joy of music and their pianos. She believes that lifelong enjoyment and creativity in music is not just good for the brain, but good for the soul.
She studied with Larry Graham, at the University of Colorado at Boulder, whose abundant distinctions include studying with Van Cliburn, performing at New York's Carnegie Recital Hall, and a listing of one of the "Most Wanted" teachers in the nation.
Willie was a KUNC radio's "Best New Artist" in 2004 for her singer-songwriter talents. She has also composed scores locally for the University of Colorado at Boulder's Theater and Dance Dept., and Boulder's Fiske Planetarium. She has been on a variety of stages including, but not limited to, the Carmel, CA Performing Arts festival, Colorado Shakespeare's AIDS Benefit Concert, and guest artist at Dazzle Denver, jazz club.
You can find more information at her website: www.WillieHammondMusic.com
You can also schedule lessons with her here: calendly.com/williehammond